In order to fix 0x800CCC90 error, one can separate his POP3 accounts into multiple Send/Receive groups. Thereafter, one can connect these smaller groups separately. Follow the following steps to get rid of the issue:
Step 1. Click Send/Receive Settings > Define Send/Receive Groups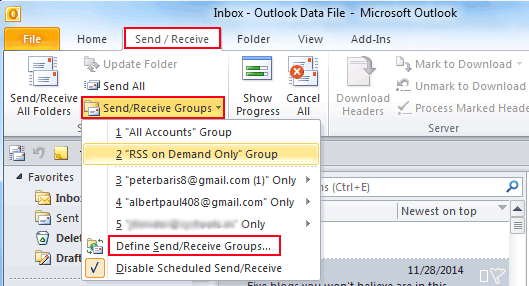 Step 2. In the Send/Receive Groups window, go to New button. A new screen will appear, type the name for this group.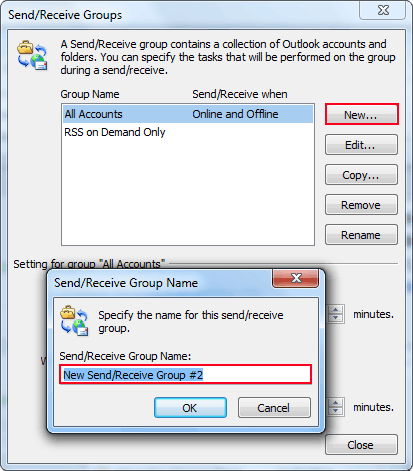 Step 3. In the left panel, select one or more Account which need to be added in the newly created group. Now select Include the selected account in this group checkbox as shown in below figure.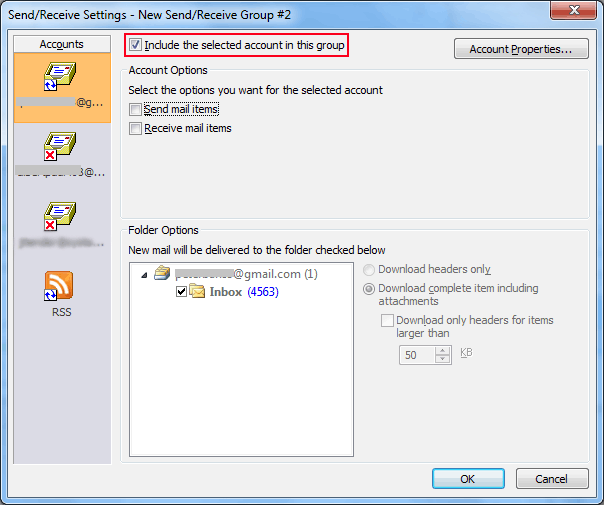 Step 4. Select Send mail items and Receive mail items to fix '0x800ccc90- your incoming pop3 email server has reported an internal error outlook 2010, 2013 and below versions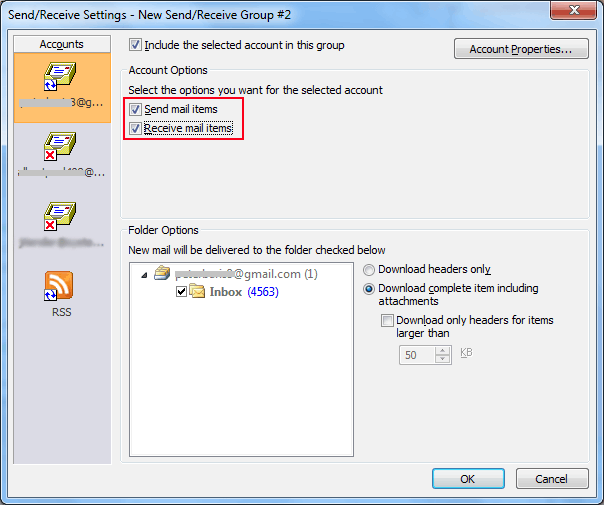 Step 5. Now you have to select Download complete item including attachments as shown in the image.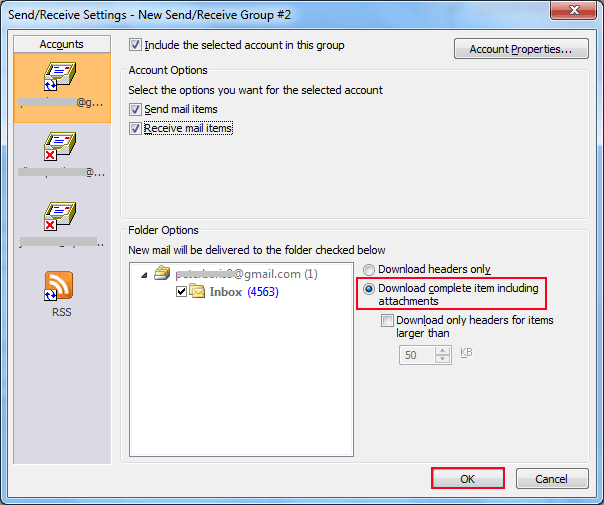 Note: Other Send/Receive groups can also be created by using step 3 to step 5.
Step 6. Now, begin the process of sending and receiving emails for each group by selecting Send/Receive > Send Receive Groups > Define Send/Receive Group